intervista a cura della classe 4 AS* (a.s. 2020/2021)
Giulia is a nineteen-year-old girl, she was born in San Diego, California and has always enjoyed playing tennis.
After attending Canyon Crest Academy, one of the top rated high schools in San Diego, she is studying at Santa Clara University located in Silicon Valley, where she is a student-athlete majoring in Economics. She made her debut at the CSU Fullerton Spring Invite winning singles and doubles matches. Besides tennis she loves going out to the beach and hanging out with friends.
We are very pleased to share the interview she gave us.
…
Hi Giulia, how are you? We have prepared some questions for you!
[Giulia]: I am great! Thanks for reaching out, I am happy to help.
Why have you chosen to play tennis?
[Giulia]: When I was younger I was very active and my parents enrolled me in many sports and music lessons. I eventually chose tennis because I really enjoyed the independence and control I have on the court. I currently play singles and doubles for my team at Santa Clara University and love being on a team where we are all very supportive of each other.
Did your parents affect your career?
[Giulia]: My parents significantly affected my tennis career starting at a young age. They have always pushed me to work my hardest and be the best version of myself. Without their help, I would not be where I am today.
How did you feel when you won your first tennis tournament?
[Giulia]: I still remember the very first tennis tournament I won. I was eight years old, and had only played a few tournaments prior. After playing tennis for less than a year, I was very excited to start playing tournaments. The first few tournaments I played, I had no idea when to switch sides or how to keep track of the score. However, I soon figured it out and won my first tournament! I will never forget the feeling I had when I was handed my metal; I was so proud, and made me want to play even more tournaments!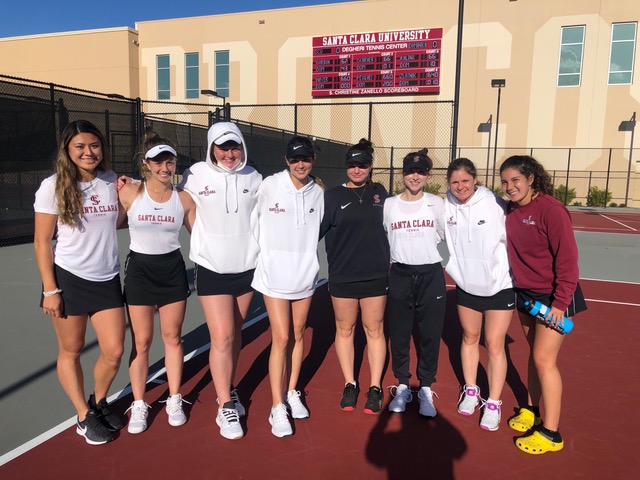 What do you like most about tennis?
[Giulia]: I really enjoy the individual and team aspects of tennis. It was an interesting transition from junior to college tennis because I have never competed on a team before. Playing tennis, I have complete control over the court and I have the freedom to hit whatever shot I want.
What are the main difficulties in this sport?
[Giulia]: Tennis is an extremely fast-paced sport. You have to decide what shot you want to hit and exactly where you want to hit it within seconds. On top of this, if you are not having a good day on the court, there is no one to lean on; you have to keep going and figure out different strategies to defeat your opponent on your own.
What do you think of fair play and what does it mean for you?
[Giulia]: Fair play is being a good sport while also competing hard. In tennis, you are responsible to make your own line calls and keep track of the score. Though it may not always be clear whether the ball is in or out, it is important to try your best to make fair calls. Furthermore, fair play also means being a good sport, whether you are winning or losing. Having a positive attitude and being respectful to your opponent will help you become a better player, as well as a better person.
Who is the opponent you would like to face in a tennis match?
[Giulia]: I would love to have the opportunity to play with Serena Williams. Though she plays at a different level than me, it would be an amazing experience to play with one of the best players in the world. I have always admired Serena's work ethic and have looked up to her as one of my role models.
What makes a service perfect in your opinion? And what do you think your signature shot is?
[Giulia]: I believe that a perfect serve has power and consistency. Having an aggressive serve is a great weapon and allows you to start the point in control. I believe my signature shot is my serve; my serve has improved a lot in the past year as a result of a lot of practice and repetition.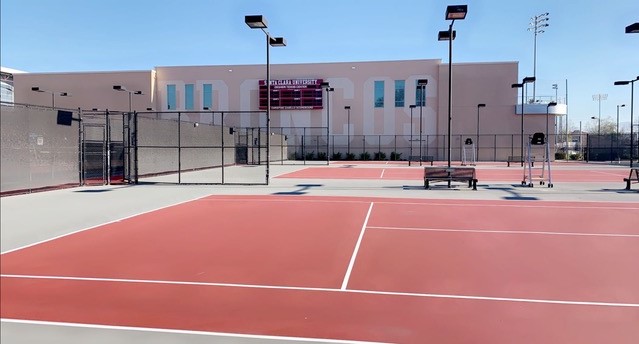 How do you organize your school days?
[Giulia]: It is important to balance tennis with schoolwork, while also making sure I have some downtime to relax and hang out with my friends. I typically have all of my classes in the morning, and practice in the afternoon for about two hours, followed by either weights or agility for an hour. I then go back to my apartment where I live with three of my teammates, and we all do our schoolwork together. It is sometimes difficult to balance tennis and academics, but having a planner and a daily schedule helps me organize my workload.
What are your goals as a student and as a tennis player?
[Giulia]: My goals are to use the skills that I have learned on my team to be a leader on and off the court. I want to end my tennis and academic career without any regrets, and know that I worked my hardest and did everything I could to be successful.
Thank you very much Giulia, we wish you all the best!
[Giulia]: Thanks for reaching out.
* Buonadonna Luca, Capparella Davide, Carboni Alessio, El Awad Gamel, Fuselli Maurizio, Giliberti Calderon Andrea, Guelfi Alessandro, Izzo Sofia, Laurenti Francesco, Riosa Franzin Jennina Caba, Ruggiero Elena, Scioni Daniele, Tedde Emanuele, Vano Loreno, Ynjoque Munoz George Bryan